General Tso's Slot Machines
Foxwoods wants to build a casino at The Gallery. Some people are opposed to it because of the je ne sais quoi that a casino might bring to the area – like traffic.
Other people are opposed to the casino because of the "shady elements" and "crime" and "prostitution" that a casino "would bring" to the area. That reason always make me chuckle because – if I recall from my eleventeen years – isn't Chinatown the place where kids go to get fake ID's and nunchucks and chewing gum that gets you high?
Still others are are opposed to the casino, for, well, batsh*t crazy reasons.
From my peeps at Fox 29…
Chinatown is one of Philadelphia's oldest and most vibrant ethnic neighborhoods, home to 5,000 residents and dozens of businesses, large and small.
But in this community, the lure of a brand new slots casino and the jobs it could bring generates more anger than anticipation.
Community activist Helen Gym is leading the opposition.
"This is directly going after the people of a community," Gym said, "and destroying it from the inside. …
Yeah, I wish I was making that up. According to this chick, the Foxwoods business model looks a little something like this:
1. Destroy Asian community under the guise of Pai Gow poker and loose slots
2. ???
3. Profit.
I understand the trials and tribulations of wanting to build ANYTHING anywhere in a city that's cramped for space. I understand it's not as easy a deal as Harrah's had – all they had to do was build in Chester, where only like 5 people live and it was quite easy to simply build a casino directly across from a federal "pound me in the ass" prison. I understand that words like gentrification get thrown around in major cities like everyone is trying to emulate that one dude's speech in "Chasing Amy".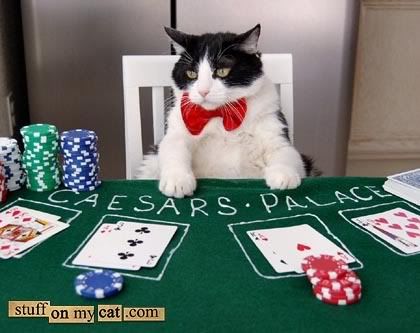 I's in yer nayborhood, steelin yer moneyz
But..seriously? Really? The reason they want to build in Chinatown is to specifically target the community there and destroy it?!
Yeah – it's not because the casino would be in a prime location or anything. It's not like putting a casino right in the heart of Philadelphia would be a great idea. It's also not like Foxwoods is also thinking of the Delaware Riverfront as an alternate location. I guess Foxwoods has a plan to gentrify really lame night clubbers, too.
They totally want to take advantage of people who will "like the casino a little too much".
*rolls eyes*
Just build the damn thing so the city can take the revenue and reopen the rec centers and libraries that Mayor Nutcase is shutting down.
Be seeing you,
– AP